The new Microsoft browser has been available since January. Windows 10 Edge is the successor to Internet Explorer. Every Windows 10 user got the new Edge with the Windows 10 update for version 1803 installed on their own computer. To keep the browser up to date, Microsoft is planning new feature updates for Edge, which they want to release about every six weeks.
After a one-year test phase, Microsoft released the new Edge browser on January 15, 2020, to replace the unsuccessful Internet Explorer.
Edge is now a solid alternative to Google Chrome or Firefox
Although Microsoft has never been known for offering a good internet browser, the company, based in Redmond, has finally managed to provide its own operating system with a good browser in the form of Edge.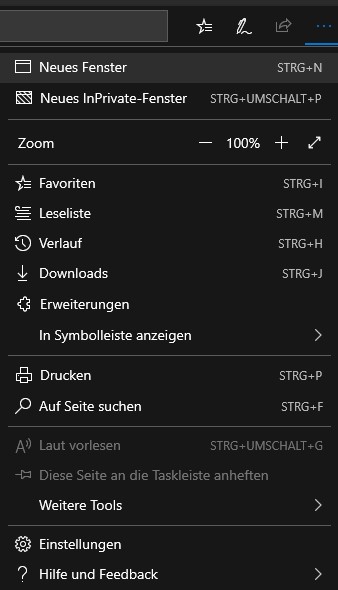 In the new Edge, you will find the usual functions for importing favorites and bookmarks, as well as for sharing links. A fun feature that probably not everyone will use is the text-to-speech feature, which can read out the latest news during breakfast in the morning. The voice quality is surprisingly good for most voices, but to use this feature, the corresponding language packs must be downloaded via the system settings menu "Time and Language".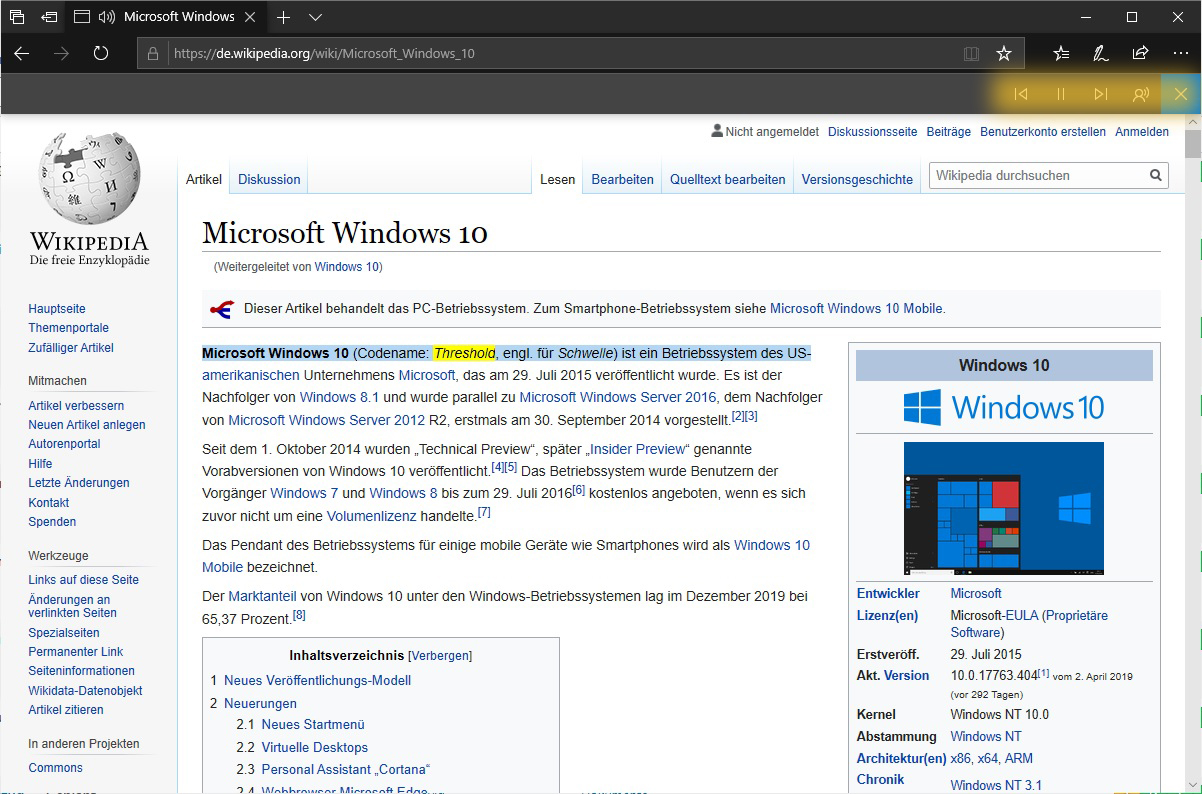 Much more practical than the read-aloud function is the built-in Chromecast function, which allows you to stream Edge's display directly to a television.
In addition to the usual bookmarks, the new Edge has a "Collections" feature, a kind of extended favorites. Here, you can easily save websites, images, or text modules. This keeps your bookmarks menu tidy, and you can export these collections to Microsoft Word and Excel.
The Edge browser also lets you bypass the Windows Store because you can now install apps that aren't directly related to Edge through the browser. For example, you can install the desktop application for Twitter or Instagram via Edge without switching from your internet browser to the Windows Store. With this feature, you can also access websites that offer a Windows-compatible app directly from your desktop without clicking through your browser.
Edge only needs a small amount of memory
Google Chrome is particularly known for taking up a lot of memory. With five different tabs open, Chrome already needs almost a gigabyte of storage space, while Firefox doesn't take up as much memory.
If you are looking for a browser that runs fast and doesn't slow down your computer, the new Edge is an option. Compared to Chrome and Firefox, Edge uses the least memory and operates the smoothest, even with many open tabs. On average, Edge only uses about 75% of the memory that Chrome uses.
One reason for the lower memory usage is that, unlike Google's Chrome, Edge doesn't regularly scan the files on your computer. This happens despite the correct data protection settings in Chrome and is not only questionable from a data protection perspective but also consumes computing capacity unnecessarily. This makes Edge an alternative to Chrome from a data protection perspective, even if there are third-party offers that are specifically optimized for maximum data protection.
Is it worth switching to Edge?
With the new version of Edge, Microsoft has released a truly competitive internet browser for the first time. The browser has all the essential functions of Chrome, more features than Firefox, and brings some practical innovations, including the popular Chromecast.
One weakness is that not many third-party extensions are available for Edge yet. However, this is likely to change as more users adopt Edge. Until then, many Chrome extensions can be installed manually on Edge.
The big advantage of Edge is its low memory usage. Compared to Google Chrome and Firefox, Edge requires the least storage space and computing power, which positively affects its performance.