The newest operating system from Microsoft, Windows 10, has different variants just like the older operating systems. The Home, Pro, Enterprise, and Education versions all differ in terms of functionality and therefore also in price. To help you choose the right version for you, we present the different Windows 10 versions here.
First of all: The range of functions of Windows 10 Enterprise and Education is the same, but Education is aimed exclusively at schools and universities. Therefore, we will only discuss the Enterprise version here. Users of the Home and Pro variants have fewer features than buyers of the Enterprise Edition.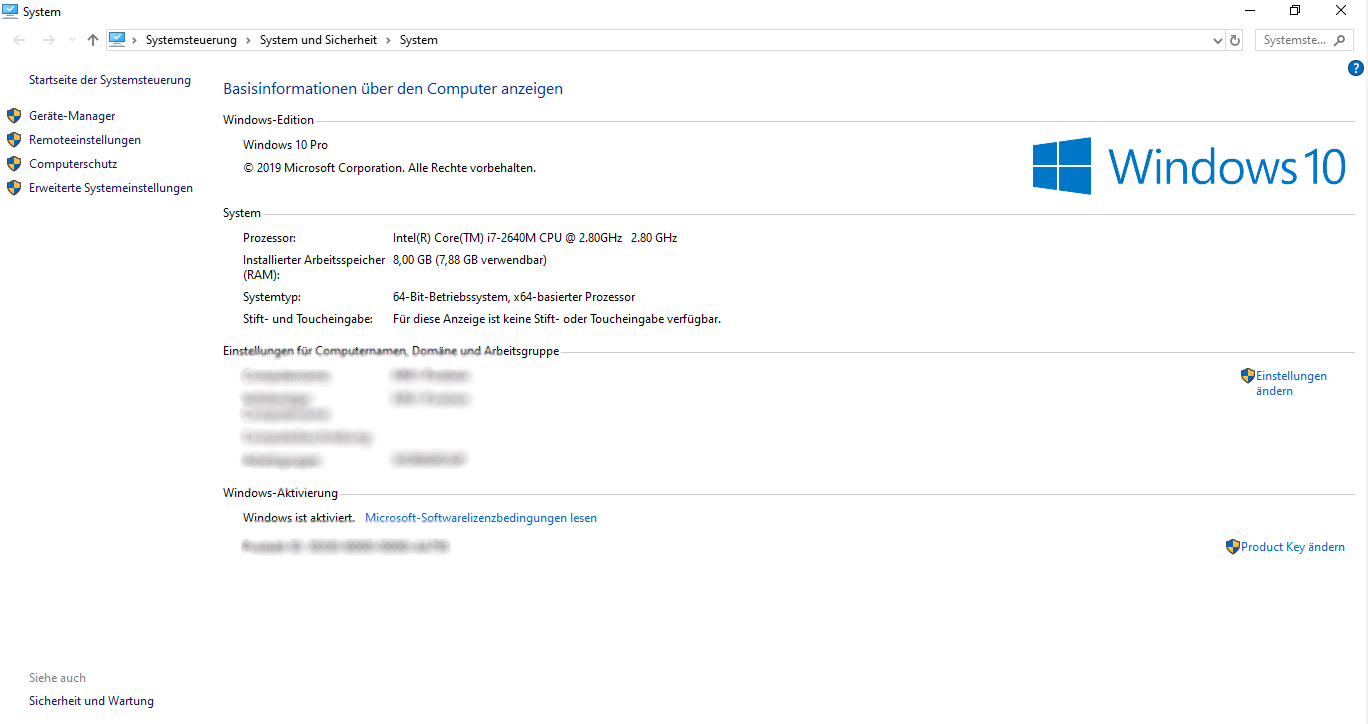 The most important new functions of Windows 10
The new features that Windows 10 offers and that are marketed by Microsoft, namely the customizable start menu, Cortana, Continuum for switching between desktop and tablet mode, the new Microsoft browser Edge, and virtual desktops, are all available in all versions of Windows 10.
The differences between Enterprise, Pro, and Home mostly consist of features that are only relevant for companies or other large networks and other system management features that are not important for most users of Windows 10 on a home PC.

The functional differences in Windows 10
The full functionality of Windows 10 can only be used with the Enterprise edition. This includes the "Direct Access" function for transparent and secure location-independent access of users to a network and "AppLocker", a new feature that allows admins to prevent the installation and launch of programs. Previously, this feature was part of Software Restriction Policies (SRP).
"BranchCache" is a feature that checks, before accessing a file or program on a server, whether another computer in the network with faster internet access has already saved a copy of the file or program. This feature requires Windows Server 2012 or newer.
The "Windows to Go" function allows users of Windows 10 Enterprise to install the operating system on a USB drive. With such a USB drive, you can easily install your operating system on other computers.
Other features of the Windows 10 Enterprise edition include the ability for admins to set the start screen via group policy or to define allowed app sources using "Device Guard". An extension of Windows Defender (Microsoft's virus protection program) is only available for the Enterprise edition. "Credential Guard" interrupts the installation of programs that do not have certain authentication features.
The Windows 10 Pro edition has all the other features apart from those described above, which are only relevant for companies or other users of large networks, while the Home edition is even more slimmed down.
Windows 10 Home does not include "BitLocker" for encrypting hard drives or "kiosk mode". Also, with the Home edition, you cannot use your PC as a server and cannot use group policies to control home devices in your network or integrate them into domains.
The functional Windows 10 updates
While security-related updates for all versions of Windows 10 are released at the same time, this no longer applies to purely functional updates. Beginning with Windows 10, version 21H2, feature updates for Windows 10 are released annually, in the second half of the calendar year, to the General Availability Channel. Microsoft would like to make major updates available to Windows 10 users as soon as they are ready for the market.
All new features will be released simultaneously for the different versions of Windows 10, but users can decide for themselves whether they want to take advantage of the latest updates. In contrast to the Home version, those who use the Pro or Enterprise versions can already accompany the beta phases.