We all know that our computers and laptops slow down as we age. We're frustrated because they take longer to start up or load programs. However, it's not always the age of the device that's to blame. The operating system can also play a big role in speed and performance. If you find yourself constantly restarting your computer or closing programs because they're not responding, maybe it's time for a more drastic measure: reinstalling windows 11 thoroughly. Everything on your hard drive will be erased.
With a few simple maintenance tips, you can help windows 11 running faster than ever.
Windows 11 make it faster: We show you how to improve performance
If you want to ensure that your Windows 11 operating system is always running at peak performance, there are a few important things you can do on a regular basis. By following these simple tips, you can ensure that windows 11 performed faster and more efficiently.
Tip 1: Uninstall programs you have on your windows 11 do not need
Luckily, there's an easy way to free up space on your hard drive: by uninstalling programs you no longer need. You can do this from the Apps and Features menu in the Settings app. To access this menu, press the "Windows + X" keys and then select the "Apps and Features" option.
Find the program you want to uninstall.
Now click on the "three-point icon".
Now select the "Uninstall" option.
Finally, you have to confirm the uninstallation. To do this, click on "Uninstall" again in the following window.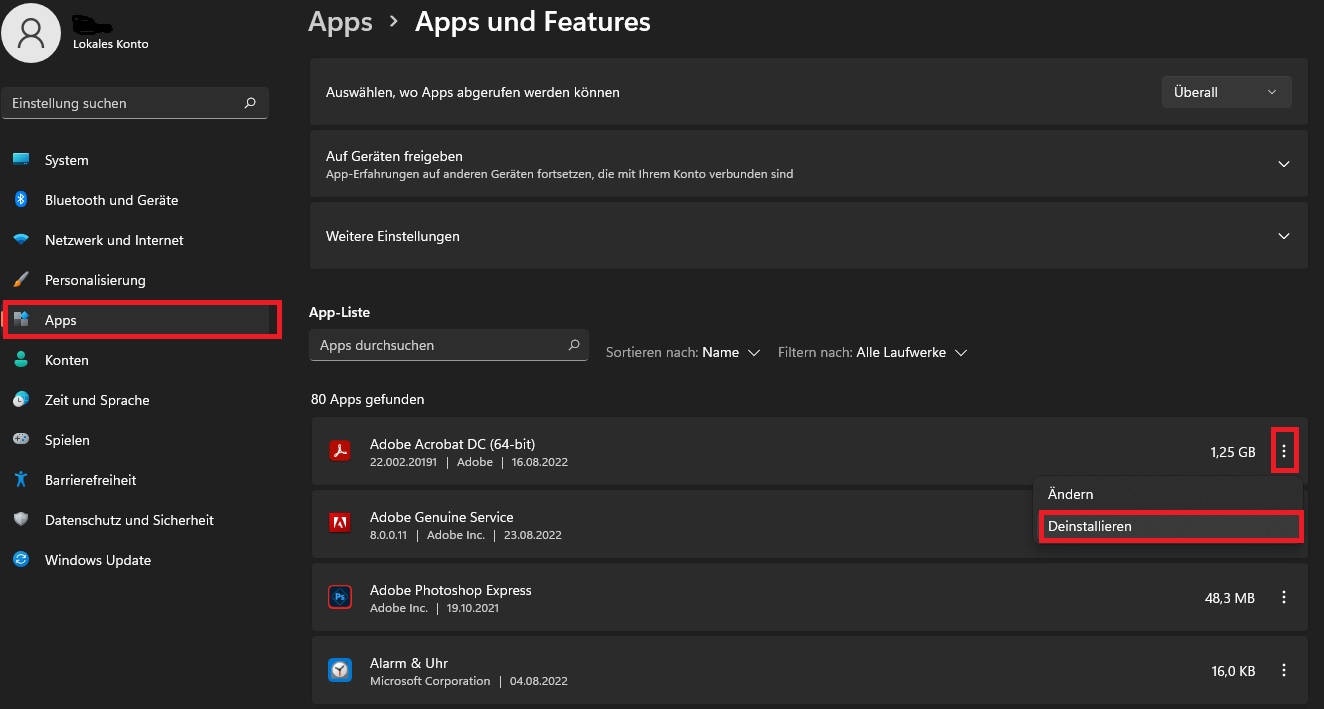 Good to know!

After a clean install of your Windows 11, be sure to only install the programs and applications you really need – less clutter means better overall performance of the windows 11.
If you're looking for ways to speed up your Windows 11 computer, one possible option is to disable programs that don't necessarily need it from autostarting. This can help free up valuable resources that would otherwise be used by those programs and yours windows 11 might give a performance boost. Of course, it's always important to create a backup before making such changes, just in case something goes wrong.
Open the windows 11

Task manager with the keyboard shortcut [Strg] + [Umschalt] + [Esc].

Navigate to the "Autostart" section.
Now check in the "Status" column which of the programs are "activated" in Autostart.
Now right-click the program whose status you want to change.
Then just click on "Deactivate".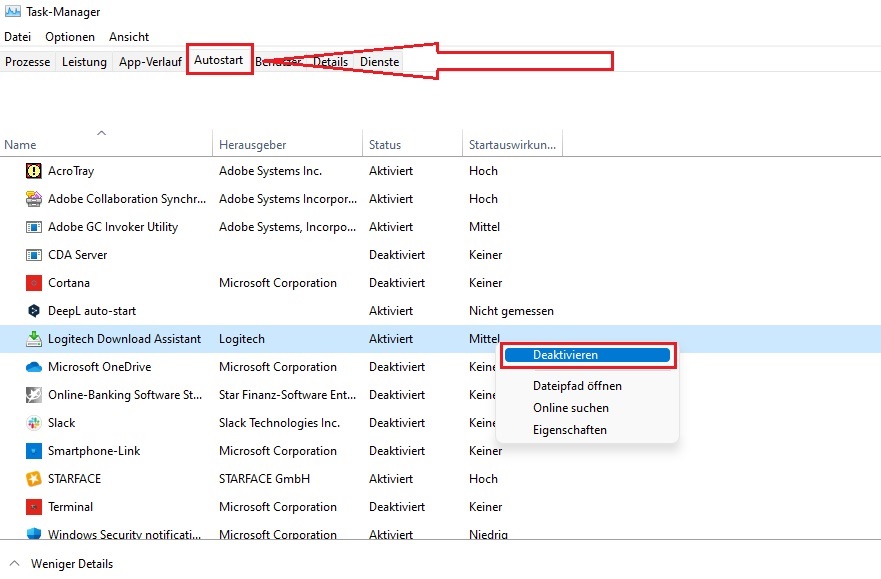 Tip 3: Switch windows 11 background apps off
If you disable background applications from running, you can free up resources and get the most out of Windows 11. That's how it's done:
Apply the keyboard shortcut [Windows]button + [X] on.
Now go to the "Apps & Features" option.
Locate the app whose background settings you want to change.
Now click on the three dots icon and select "Advanced options".
Then click on the option "Never" in the "Background App Permission" section.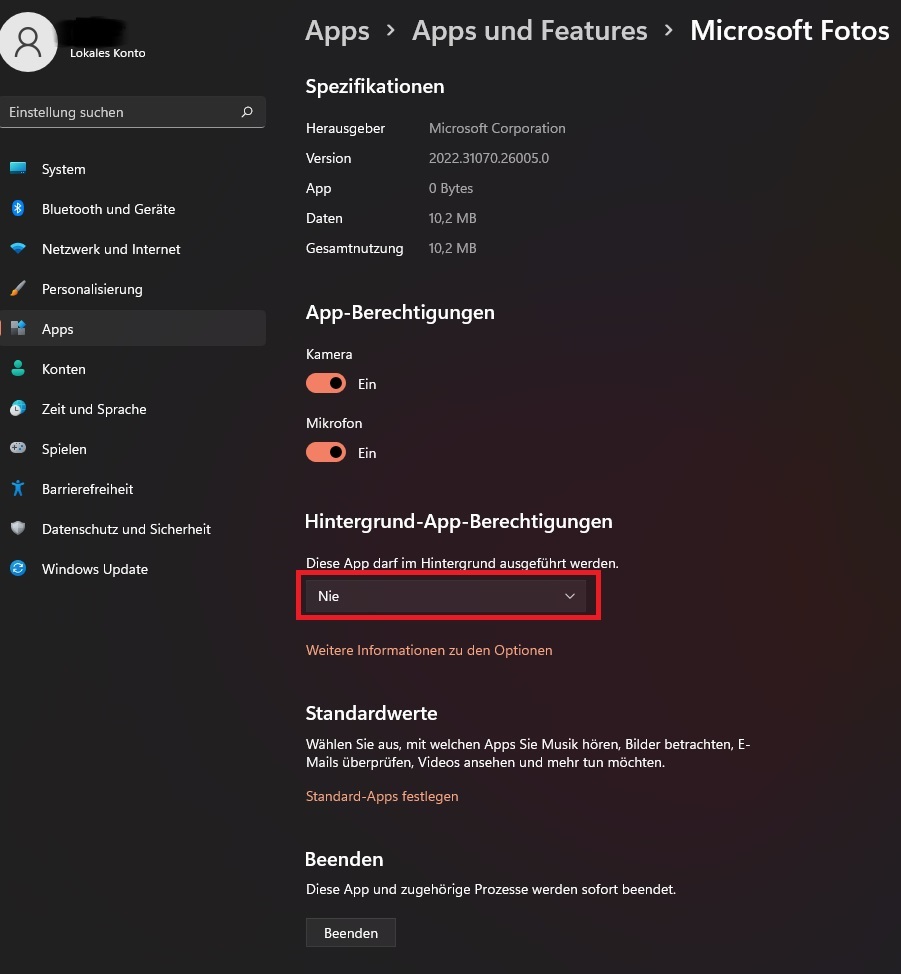 Tip 4: Run Windows Update
It is always recommended that your windows 11 to keep up to date. Microsoft regularly closes critical security gaps as part of updates. In addition, the system is provided with bug fixes and optimizations, which automatically increases stability and performance. Although the Update Center usually updates the system itself, it is worth checking regularly to ensure that you are always up to date.
Open that start menu

.

Call the settings

on.

From the left side menu, click "windows update

".

Press "Looking for updates

".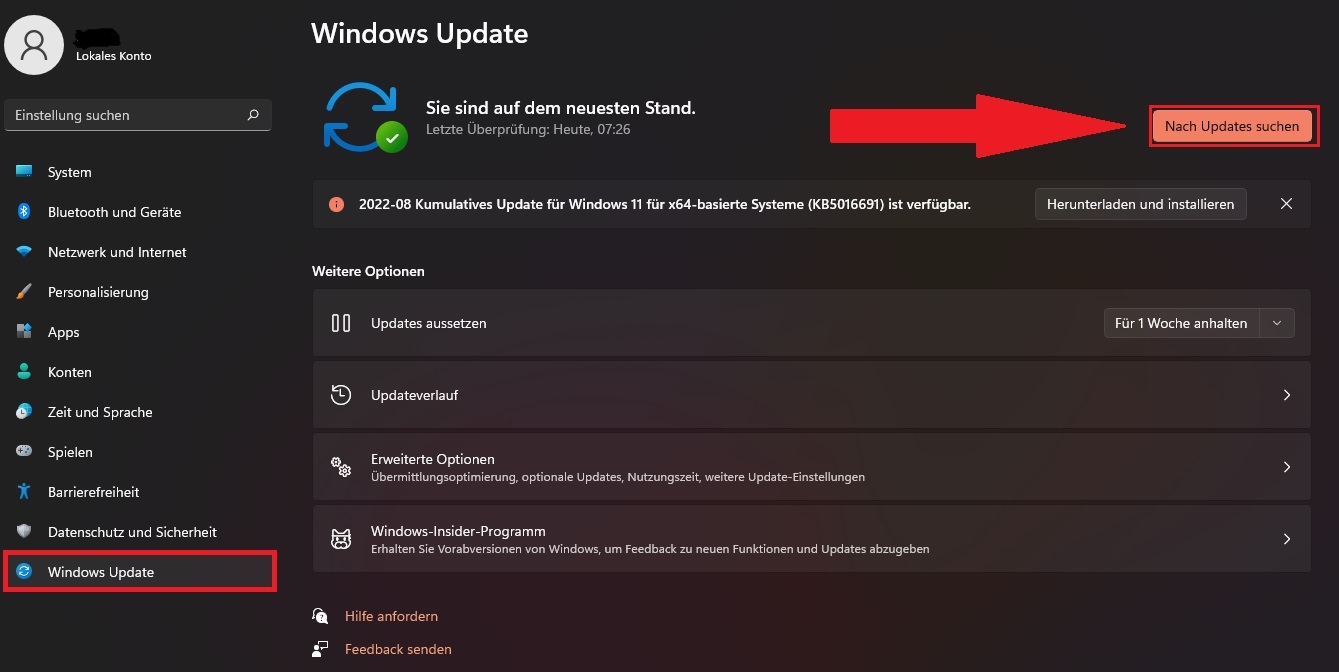 Tip 5: Operating system windows 11 reset to default
If you're having performance issues with Windows 11, you should consider performing an operating system reset. This effectively reinstalls the operating system and can help fix more serious issues that could be slowing down your computer. Of course, this is a last resort, but if all else fails, it's worth a try.
Danger!

Before you commit to a system reset of your windows 11 decide, there is one more thing you should definitely do:
Open "Settings" from the Start menu.
Select the "Recovery" entry.
Click the Reset PC button.
Now you decide whether your personal files will be deleted with the new installation or not.
Decide if windows 11

to perform the reinstallation locally from the device or via cloud download.

Click on "Next" and finally on "Reset". Now just click on "next" and then on "reset" to finish