The popular Word program from the Microsoft Office Package is a natural part of everyday copywriting for most people. There is hardly an office in which neither Word nor Outlook is used. Rightly so, the Office package is the world market leader and offers a large number of practical functions and automations that simplify working with texts and make them more efficient.
Here are our tips on how to use Microsoft Word more efficiently to create text documents even faster.
Microsoft Word style sheets
Word has long offered formatting templates for documents that can be adjusted accordingly with just a few clicks. You can easily adapt these standard templates to your needs. To do this, either right-click on an existing template and select "Change" from the drop-down menu, or create a new format template by clicking on the small arrow at the bottom right below the template window.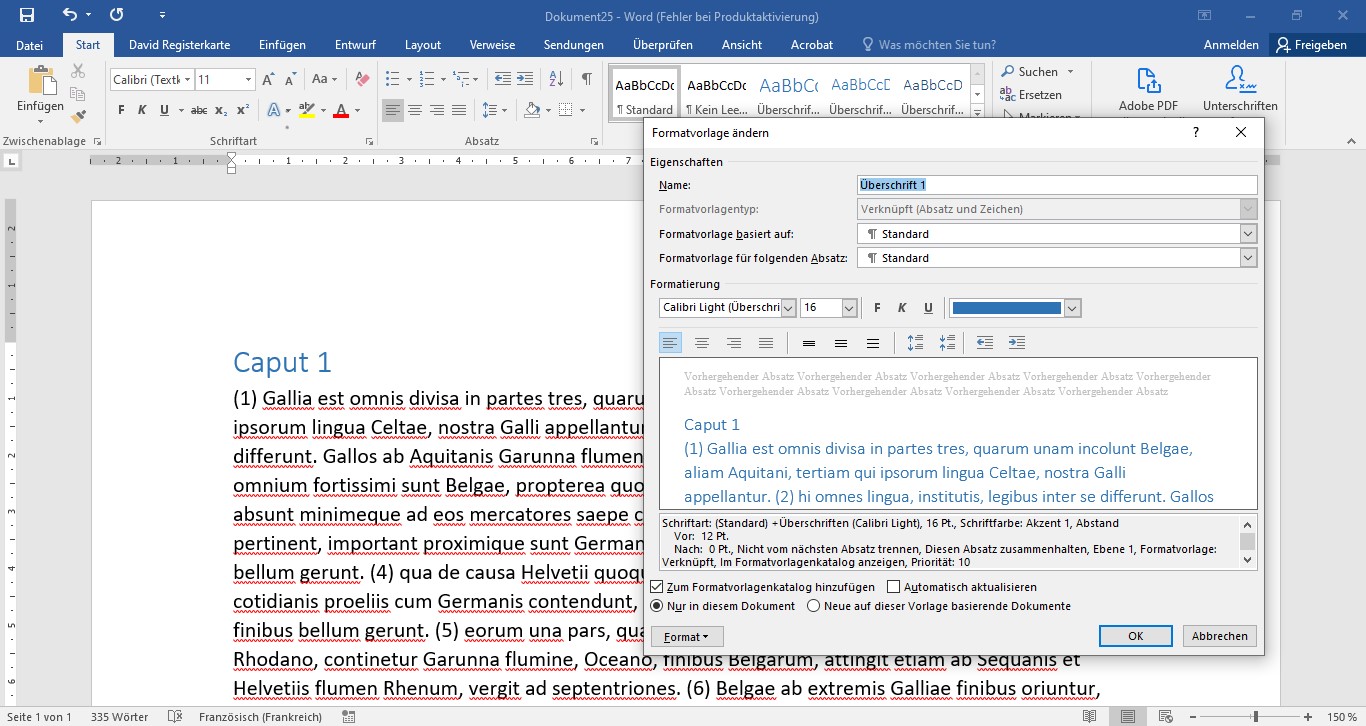 In the dialog window you can change the template to your liking and set the font, font size, line spacing, etc.
Edit Word documents together
If several people from a team have to work on a document, the Microsoft Office package offers practical solutions. The team can edit the documents together using Microsoft's cloud services such as OneDrive, OneDrive for Business, SharePoint Online, or SharePoint Server.
To invite other authors to edit the documents, the original author of the document must invite them via email. This can also be done directly for the entire folder. By default, everyone invited can edit. This can be changed as needed.
Navigating Word with keyboard shortcuts
Moving the cursor to the right place in text can be a bit annoying at times, Microsoft has built in a number of keyboard shortcuts that make navigation easier.
· SHIFT+F5: Jump to the last edited position
· ALT+CTRL+Page Up/Down: Jump to the top or bottom of the window
· CTRL+left/right arrow key: jump to the last or next word
· CTRL+Backspace: Delete last word
· CTRL+F: Search in text
· CTRL+H: Search in text and replace words
· ALT+F8: Create macro list
Create custom tabs on the Word ribbon
If you use commands particularly frequently, you can collect them in a separate Word tab. Then you no longer have to navigate through several different ones.
To do this, open a new Word document and right-click on any tab and select "Customize the Ribbon".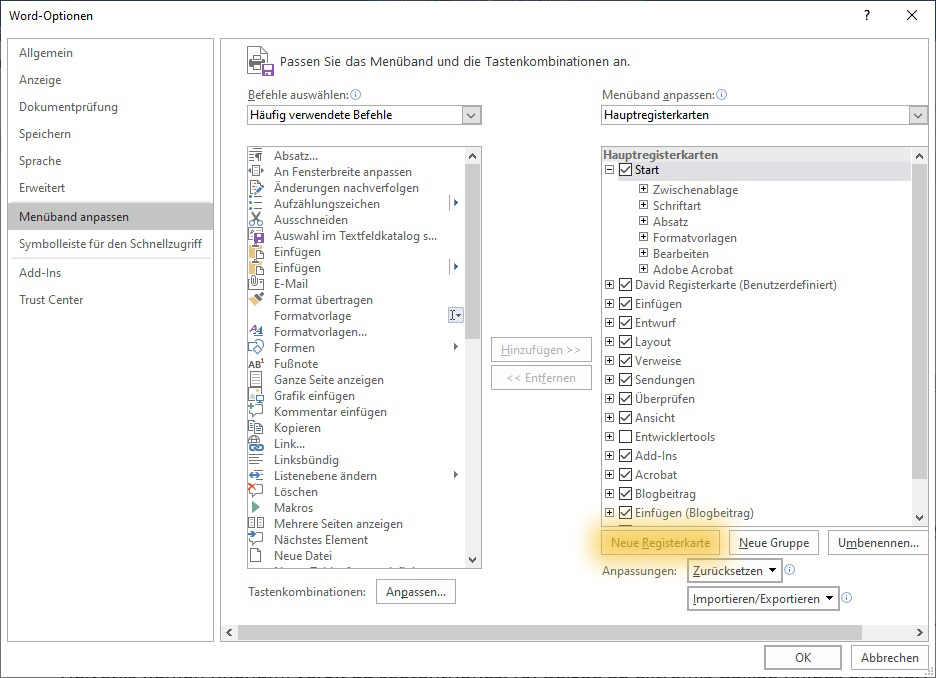 In the "Word Options" window you can create a "New Tab" and add commands to it. In order to collect the commands in this tab that you need particularly often, you can select the "Frequent commands" option and move the commands from this preselection to the new tab.
To add commands to a new tab, you must assign them to a new group. The group, not the tab, must be selected in the right-hand field!
To keep things organized, you should rename the new tabs and groups. To rename the tab or group, right-click on the entry and select "Rename" from the drop-down menu.
Now you have collected the commands that you use particularly often in one tab and can access them immediately without having to search the different tabs for a long time, this is how efficiency increases!
Insert special characters in Word
In many areas, you often need special characters like €, $, or %, these are already on the keyboard. The situation is different with special characters like ©, for this, you either have to call up the special characters menu or know the corresponding key combination.

The special characters menu can be found under the "Insert" tab and then "Symbol" and "More Symbols".
To place the special character in the text, first move the cursor to the appropriate position and then open the special character menu. Here you choose your special character.
Many special characters are created by key combinations that become special characters when you press the spacebar. For example,
© is created by pressing Ctrl+Alt+C
½ is created by pressing Alt+0189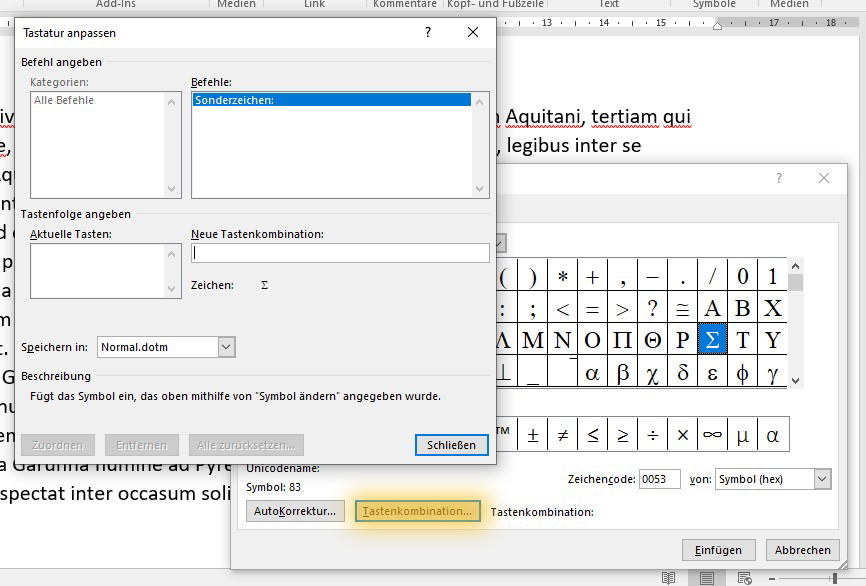 You can also create your own key combinations for your most important special characters. To do this, you have to call up the special characters menu and, after you have selected a character, click on "Shortcut Key", here you can define a new key combination.