The Industrial Revolution 4.0 is in full swing and digitization is being pushed everywhere. Every office has had a computer for a long time, computers have been networked, and employees can work together on documents.
However, the calendar and task management features in Outlook are hardly used. With the Office package, Microsoft supplies an extremely versatile collection of office software, yet there is still a paper desk calendar on every desk, despite Outlook offering so many possibilities to structure your workload and keep it clear with its task management. In this tutorial, we will show you how to use task management in Outlook correctly and save a lot of time.
Task views in Outlook
Outlook supports three task view versions, each with different uses:
The task list: As the name suggests, the task list displays all your tasks. You can filter the view, for example, to show only uncompleted tasks, tasks that are due within a certain period of time, or tasks that have been reassigned to you.
The task pop-up list: This provides a quick view of the detailed task list in Outlook. Detailed entries are displayed when you move your mouse pointer over a task.
The calendar view: This displays your tasks in a calendar view in Outlook. You can organize your tasks so that they do not conflict with your other appointments, making time management much easier. By moving a task in the calendar view, Outlook also automatically changes the due date of the task and any sub-tasks. You can also link calendars with those of other project team members or family members to organize joint calendars and distribute tasks
Create tasks in Outlook
To create an Outlook task, you don't have to do it manually by creating a new task and storing the corresponding emails, appointments, or contacts in it. Instead, you can also create a task from an email, appointment, and so on. To do this, simply switch to the "Task" tab at the top and click on the "Task" button. Now you have already added the element to your tasks and can edit it accordingly. You can reassign the task to others, edit the due date, set the priority, and schedule reminders.
This function is extremely practical. For example, if you receive an email from which an order arises, you can click on "Task" to add this email directly to your task list and integrate it directly into your calendar with the due date or reminder. If you don't have time for the task or want to assign it to someone else for other reasons, you can do this directly without having to close the email window first. With just one click, you can delegate the task. If you use the "Status" field, you can also use Outlook task management to monitor the progress of work on this task.
Categorize tasks with Outlook
You can assign individual tasks to categories for a better overview in Outlook's task management. These categories are named by color by default, but you can rename them freely. By displaying tasks in the color of their project, you can create a better overview in task management. This also applies to appointments, emails, and contacts.
To rename or create a category, click on the small arrow under "Categorize" and then on "All Categories".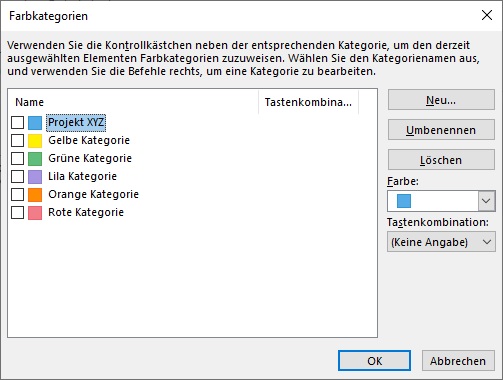 Link tasks with other Office programs
The individual applications such as Excel, Word, and Outlook are also available for smartphones. You shouldn't miss the opportunity to use Outlook on both your computer and mobile phone.
If you have Outlook on your computer and smartphone, you can access your appointments and tasks when you're on the go because task management also works on your smartphone, no matter where you are.
You can also synchronize your Outlook calendar with a Google calendar. All you have to do is subscribe to your or the relevant Google calendar in Outlook.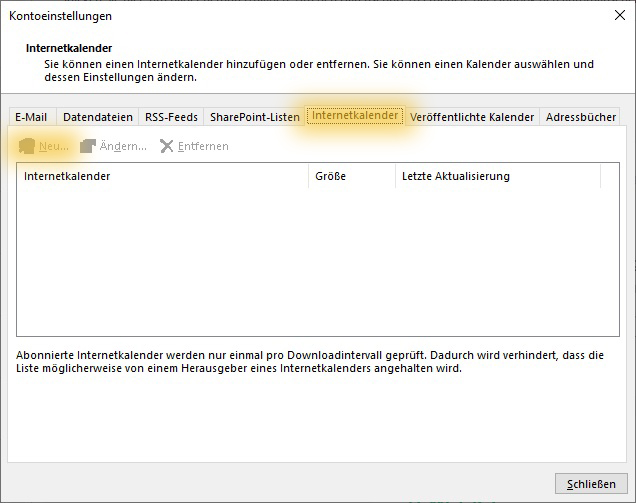 To subscribe to a Google Calendar in Outlook, go to "File" in Outlook and then to "Account Settings." Here you will find the "Internet Calendars" tab. Click on "New" and enter the ICAL address of your Google Calendar to subscribe to it. You can find the ICAL address of your Google Calendar in its "Calendar settings".